GemTalk Systems produces and publishes Smalltalk products, including the flagship GemStone/S 64 Bit product, and provides Smalltalk and GemStone-based services and staff augmentation.
GemTalk Systems is the successor to GemStone Systems, which was founded in 1982 and has successfully supported enterprises in multiple industries for almost 40 years. Customers worldwide — in finance, insurance, transportation, telecommunications, and utilities — use the GemStone/S platform to develop, deploy, extend and manage mission-critical software.
The company is built around a deeply experienced team of Smalltalk software engineers who focus on technology that underpins online environments that demand 24×7 operation and high-volume transaction processing. You'll find GemTalk engineers participating and presenting at Smalltalk Conferences, including ESUG's International Smalltalk Conference, Smalltalks Argentina, and various Camp Smalltalk events.
GemTalk Systems is privately held, and is headquartered in Beaverton, Oregon USA.
Here are some faces from the GemTalk team (as of 2013):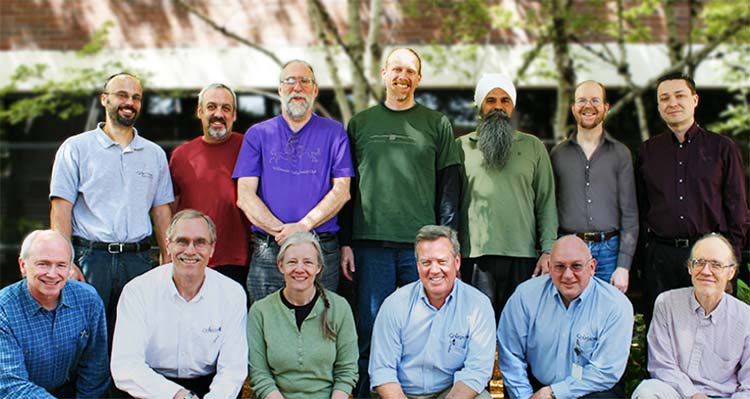 Back row (left to right):
Alex Kogan, Steve Rawley, Dale Henrichs, Eric Winger, Daljit Singh, Martin McClure, Norm Green
Front row (left to right):
Bill Erickson, James Foster, Lisa Almarode, Dan Ware, Bob Bretl, Allen Otis