GemTalk Systems provides customer continuity and concentrates on the advancement of Smalltalk technologies.
The company is built around a deeply experienced team of Smalltalk software engineers who focus on technology that underpins online environments that demand 24×7 operation and high-volume transaction processing. You'll find GemTalk engineers participating and presenting at Smalltalk Conferences, including ESUG's International Smalltalk Conference, Smalltalks Argentina, and various Camp Smalltalk events.
GemTalk is a products and services company, marketing proprietary infrastructure software and providing consulting and training services related to its deployment. For more than two decades, customers worldwide — in finance, insurance, transportation, telecommunications, and utilities — have used the GemStone/S platform to develop, deploy, extend and manage mission-critical software.
GemTalk Systems is privately held, and is headquartered in Beaverton, Oregon USA.
Here are some faces from the GemTalk team: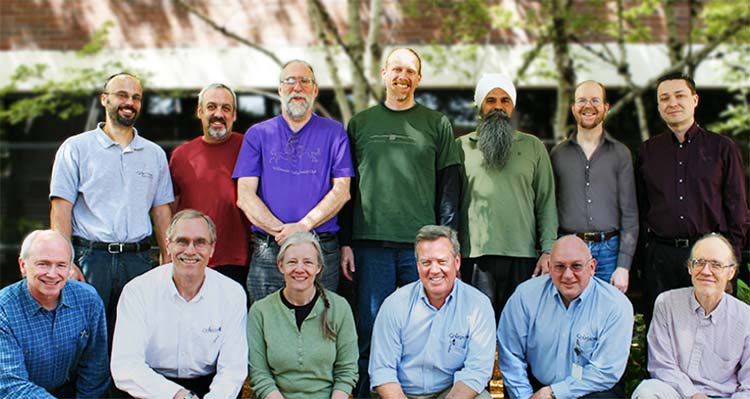 Back row (left to right):
Alex Kogan, Steve Rawley, Dale Henrichs, Eric Winger, Daljit Singh, Martin McClure, Norm Green
Front row (left to right):
Bill Erickson, James Foster, Lisa Almarode, Dan Ware, Bob Bretl, Allen Otis