GemTalk Systems provides customer continuity and concentrates on the advancement of Smalltalk technologies.
The company is built around a deeply experienced team of Smalltalk software engineers who focus on technology that underpins online environments that demand 24×7 operation and high-volume transaction processing.
GemTalk is a products and services company, marketing proprietary infrastructure software and providing consulting and training services related to its deployment.
For more than two decades, customers worldwide — in finance, insurance, transportation, telecommunications, and utilities — have used the GemStone/S platform to develop, deploy, extend and manage mission-critical software.
GemTalk Systems is privately held, and is headquartered in Beaverton, Oregon USA.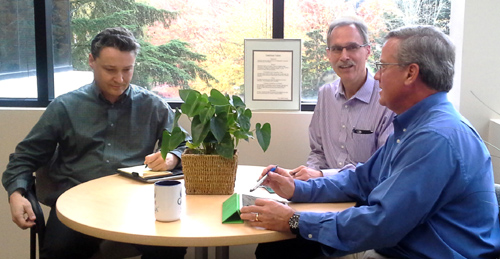 Affiliations with the Smalltalk Industry
GemTalk is one of the three corporate board members of the Smalltalk Industry Council (STIC).
You'll find GemTalk engineers participating and presenting in:

various Camp Smalltalk events
Careers at GemTalk Systems
We're always interested in hearing from engineers with Smalltalk experience, especially current or former users of GemStone/S. Get in touch with us through info@gemtalksystems.com.