GemConnect®
is an add-on product for GemStone/S 64 Bit and 32-bit GemStone/S, allowing GemStone's object database to work with the Oracle relational database.
GemConnect provides direct integration of GemStone/S and the Oracle relational database management system. It enables you to log into a relational database, submit queries and updates to the database, read information from a query in GemStone object form, and track modifications to data. It also provides support for collecting updates from multiple, concurrent client programs for posting to the relational database in batch.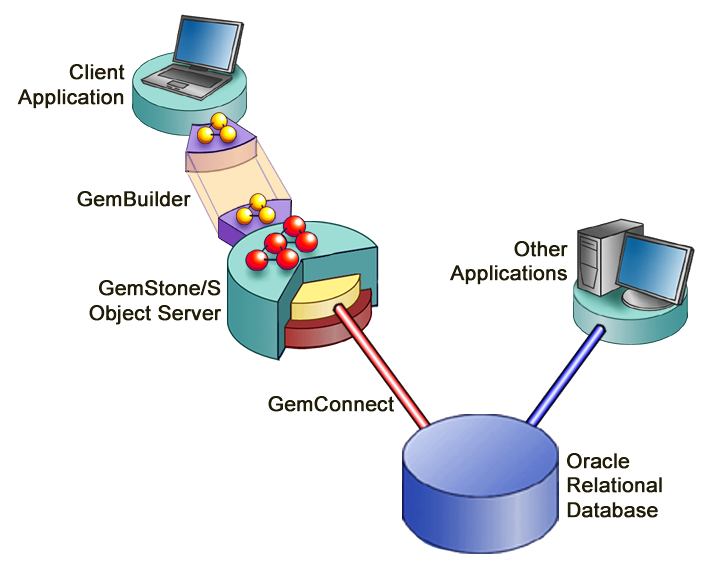 Licensing & Terms of Use
You must have a license for GemConnect, as well as a server license and keyfile file that allows use of GemConnect, in order to download, load, or use GemConnect.
Current version – 2.4
Released March 2020
GemStone Server: GemStone/S 64 Bit v3.3.1 and later
GemConnect v2.4 is the a significant maintenance release, including feature enhancements and fixing a number of bugs.
For documentation and other information on older versions of GemConnect, see GemConnect versions.
Documentation
Release Notes v2.4 pdf html
Installation Guide v2.4 pdf html
User's Guide v8.4 pdf
Download
You must have an applicable license in order to download GemConnect.
Download the version of GemConnect for your operating system:

GemConnect 2.4 for Linux



GemConnect 2.4 for AIX



GemConnect 2.4 for Solaris/x86



GemConnect 2.4 for Mac/Darwin



Bugnotes
bugnotes for 2.4
bugnotes for 2.3
bugnotes for 2.2.3
bugnotes for 2.2.2
bugnotes for 2.2