The core of GemTalk Systems is a team of highly experienced software engineers. Our Engineers have many years of experience in architecting, building, and consulting in technologies that support mission-critical, high-performance applications. Our clients include a wide variety of industries: finance, manufacturing, shipping, and utilities. This practical, real-world experience gives us the expertise to understand complex systems and the credibility to speak authoritatively about them.
GemTalk Systems provides the following services:
Source Code Reviews: Identify software architecture and discover duplicate or copied code
Root Cause Analysis: Diagnose the cause of technical or management failure
Expert Reports: Present and defend expert analysis at deposition and trial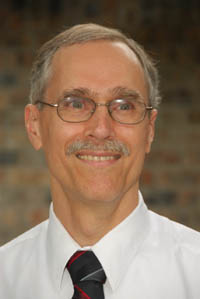 Our expert witness and litigation consulting practice is directed by James Foster, who combines broad Engineering skills with a strong background in law.
James has an M.S. in Computer Science and has extensive experience in software architecture, management, and consulting; he has a J.D. from UCLA School of Law (where he was Managing Editor of the UCLA Law Review), and has worked as an attorney at the Federal Trade Commission and in private practice.
Our world-class Engineering team provides the skills and experience to unravel any technical problem or question, and James is able to bridge the divide between legal and technical topics, and explain complex issues to non-experts.
GemTalk Systems provided valuable analysis of our client's source code with timely reports that gave us the information needed to reach a good settlement. Had the case proceeded further I am confident that the GemTalk experts would have handled well any depositions and trial testimony. I would be happy to work with them again."

- Dylan J. Liddiard, Partner, Wilson Sonsini Goodrich & Rosati
To find out how our team can assist you, call +1 503-766-4714 or email james.foster@gemtalksystems.com.